EQUIPE > Carine CHAIX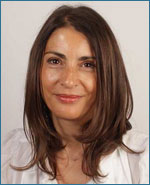 Member of the Paris Bar since 2001
Education
• Certificat d'aptitude à la Profession d'Avocat (CAPA). CRFPA des Barreaux du sud-est,
• Diplôme d'études approfondies en Droit public (DEA),
• Maîtrise en Droit public,
• Institut Portalis (Académie des sciences juridiques et morales).

Experience
• Counsel at the Paris Bar since 2016,
• Formerly Of Counsel at Parme Avocats law firm from january 2016 to june 2016,
• Formerly Counsel, in charge of the Public law department of Vovan & Associés law firm from 2006 to 2015,
• Formerly Research and Project Executive at FondaPol (la Fondation pour l'innovation politique) from 2005 to 2006,
• Formerly Counsel at Baffert Fructus & Associés, in charge of the public law department
(law firm registered to the Marseille Bar) from 2001 to 2005.